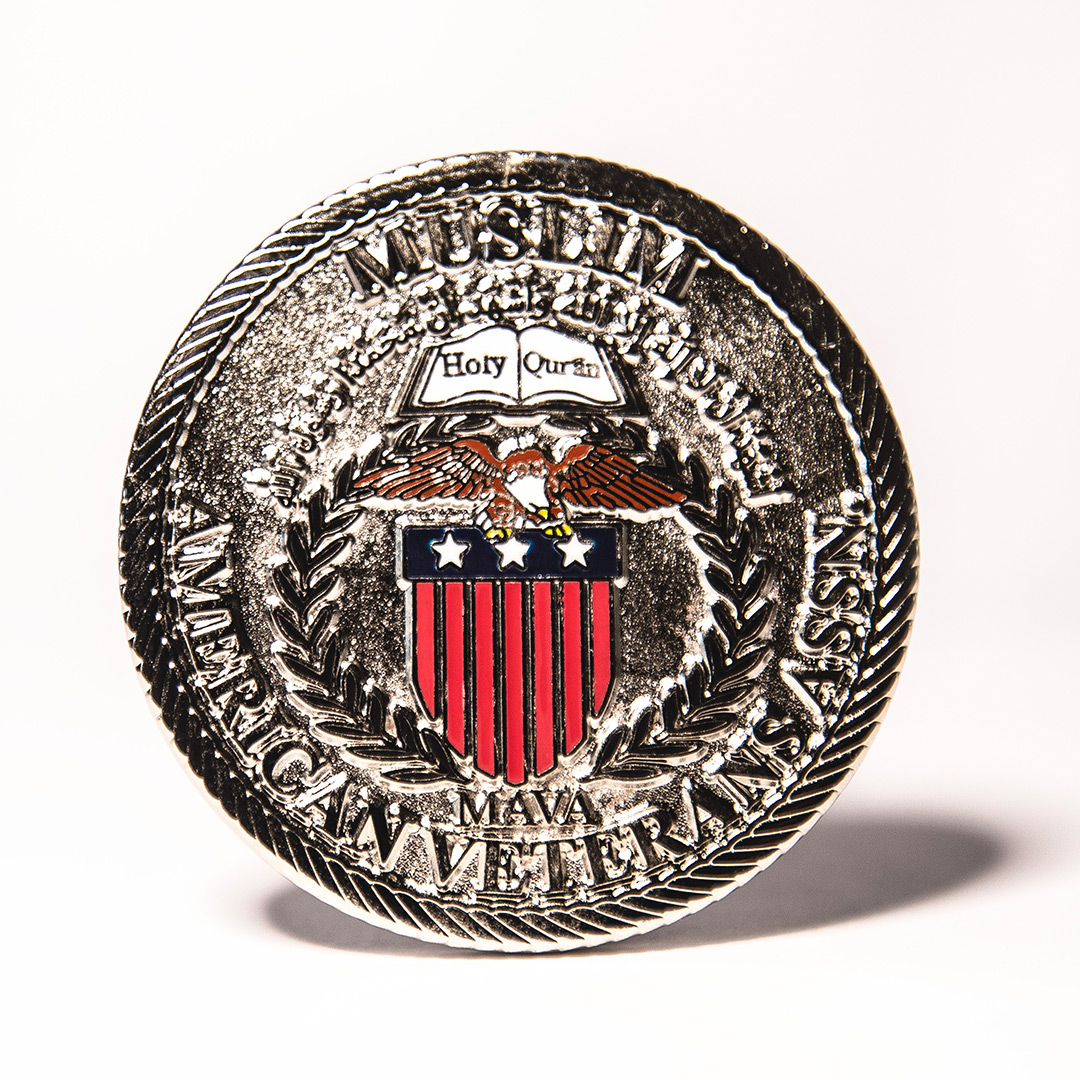 As Salaamu Alaikum,
Dear Beloved MAVA members, Veterans, and Supporters, we'd like to inform you that the Muslim American Veterans Association (MAVA) National recently purchased 100 limited edition Challenge Coins (see attachment) to commemorate 25 years since its founding in 1997.
As part of our modest fundraising efforts, we are offering the remaining less than 30 coins to you to purchase before supplies run out, at the cost of $15.00 each for Veterans and MAVA Lifetime Members, and $20.00 each for non-Veterans.
Therefore, if you're interested in getting your MAVA 25-year Anniversary Limited Edition Commemorative coin, please contact me or a MAVA Post Commander.
If you want your coin mailed to you, please include an additional $1.50 for each coin. However, for 5 or more coins the shipping cost is $10.00. Payment for the coins can be made via Cashapp at: $mavanational
Contact me if you have any questions, or need additional information.
Respectfully,
Lyndon Bilal, MAVA National Commander
Subscribe to our free newsletter.